Please fill out the details
we will get in touch
The Best Gardeners Westminster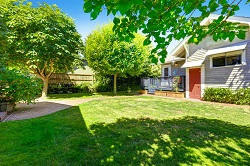 Here at Gardeners Westminster, we take pride in our sheer commitment to bringing you the most dedicated gardening service available in the SW1 region. We are passionate about what we do, which is why people in SW1 trust us to take complete care of their gardens. Throughout the area, we're becoming well known for our premium garden maintenance and landscaping offered at great prices. All services are carried out by top professionals, so call us today to learn more about what we can offer in your area today.
Kids And Pets Deserve A Safe Place To Play! Hire Gardeners Westminster Today!
If you've got kids or pets, you will want to ensure that your garden is as safe and secure as it can be. For years, we've been helping families design and create the best garden for them, no matter how many children, dogs, rabbits or guinea pigs they may have! We can offer garden landscaping, lawn maintenance, leaf collection in Westminster, you name it and we can surely do it. Making sure your garden is not only beautiful but child friendly too is no easy task, but we have experts on hand to help out. Our family friendly and pet conscious services can really make a difference.
Do You Want An Inspiringly Beautiful Garden in Westminster, SW1?
Having a beautiful garden can bring incredible peace of mind and you shouldn't have to be an expert gardener yourself in order to achieve this! Throughout the SW1 district, we are helping more and more people to realise that you don't have to break the bank or remortgage the house to have a great garden. We offer great deals on all our gardening services. We have a team of professionals ready to take your call and transform your garden. You can have peace of mind and have your own pool of calm with our affordable garden maintenance Westminster schemes.
Is Your Schedule Preventing You From Taking Proper Care Of Your Westminster Garden?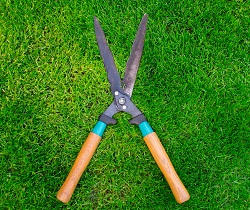 If you've got a family and your work commitments are hectic, then it's more than likely you'll have little time to spend in the garden, sprucing it up. But there's no need to fret, as we offer a huge range of packages that can cover your every need to maybe spruce up the garden, rescue it from the brink of chaos or even give it a complete overhaul! We have teams of expert Westminster gardeners who are the top of their craft and can help shape the garden of your dreams. Through lawn mowing, hedge trimming, planting and other forms of maintenance, we can bring you the best selection of services in SW1.
Your Dreams Can Become Reality with Our Gardening Experts in SW1
We've been helping all sorts of people make sense of their garden to create their own piece of Eden. For residents of Westminster, we can work our magic on landscaping with our various garden design services in SW1 to make your dreams come to life. Our staff can advise you and implement the best course of action to turn you garden into the paradise you've been dreaming of.
Get A Helping Hand by Hiring Gardeners Westminster
For the very best in landscape gardening and garden care, there's no need to go looking outside of your local area. We are a local gardening company that comes right to your door to offer the very best in gardening services. We can offer you a huge range of packages all carried out by our skilled professionals. Our entire team covering the SW1 district are highly experienced and skilled in what they do. Wherever your garden may be in the district, we're guaranteed to have the right deal to suit your needs. Get in touch today to hear from our friendly and skilled gardeners Westminster.
Save
Save
testimonials
what customers say
There devotion to their work ethic shows as they exceed expectations on all accounts - their services are consistently luxurious.
Candice Thornberry
Really pleased with the service - top soil, compost and manure all of a superior quality as usual!
Simone Mathers
Fabulous company, deft, cordial, nothing is too strenuous, superior quality work!
Sam Morden
I am so pleased with the looks of my fresh flower beds!
Ashlyn Morrow
The transformation of my garden thanks to GardenersWestminster was remarkable - they used their experience and skill to restore it with haste and efficiency.
Caden Berry
If you're searching for a landscape firm you can trust, then Gardening Westminster should be your first choice. Their services are highly reliable and the quality of their work is unrivalled.
Alicia Smith
We have used their gardening services for several years and have always found him professional. He completes all the work at a very high standard.
Clayton
I didn't even know tree surgery was a thing until I needed branches chopping and couldn't do it myself. Gardening Westminster did a brill job. I actually have sunlight coming into my garden now.
Oliver Hoban
This landscaping company does a terrific job. They only hire the best gardeners and have the best rates.
Holly F.
I hired Landscapers Westminster to go to my others house to trim her hedges. Their hedge trimming was on point and affordable. I will use them every few months for this. Thanks!
Jim